Jonathan S. Black, MD, FACS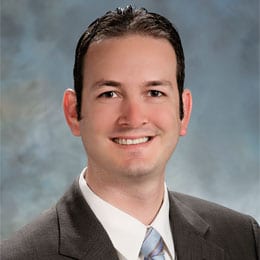 A native of Omaha, Dr. Jonathan Steven Black is a highly respected board-certified plastic surgeon at our locations in Charlottesville and Fishersville, VA. After completing his undergraduate and medical degrees at the University of Nebraska, he followed in both his father's and grandfather's footsteps and completed a 6-year residency in plastic surgery at the University of Virginia. After his fellowship training in Milwaukee, Dr. Black returned to UVA as an assistant professor in the department of plastic surgery. He enjoys performing both cosmetic and reconstructive procedures. Dr. Black is especially gratified by caring for pediatric patients with cleft lip/palate and other craniofacial disorders. He serves as the Residency Program Director of the UVA Department of Plastic Surgery.
Education & Training
University of Nebraska-Lincoln, Bachelor of Science, Biochemistry
University of Nebraska Medical Center-Omaha, Medical Degree (elected into the Alpha Omega Alpha Honor Society)
University of Virginia, Residency, Plastic Surgery
Medical College/Children's Hospital of Wisconsin-Milwaukee, Fellowship, Craniofacial Surgery
Board Certification
American Board of Plastic Surgery
Roles at UVA
Dr. Black has hospital and operating room privileges at both UVA and the Augusta Medical Center and treats patients with numerous types of aesthetic and reconstructive plastic surgery needs at each location. He is an active educator and is the Medical Student Educator Director for Plastic Surgery for the School of Medicine at UVA and Residency Program Director at UVA in Plastic Surgery.
Services Offered
Dr. Black's care philosophy is that all patients have concerns with both reconstructive and aesthetic needs and that his experience in treating issues of many types makes him better at treating all of his patients. New programs offered by Dr. Black include the surgical treatments of migraine headaches and facial feminization.
Research Interests
Pediatric conditions, including: ear deformities, facial and cranial deformities, and cleft lip and palate
Charitable Endeavors
Dr. Black's final love is charitable surgery and includes surgical mission collaborations with India and Romania. Working with the Rotary Club on each project, the two missions serve very different purposes. In India, children and adults travel for days to find care for cleft lip and burn-related deformities. In Romania, children with cleft lip and palate deformities and other craniofacial deformities are treated in a multi-disciplinary fashion modeled after the treatment offered at UVA. The intent here is to train the Romanian plastic surgeons in this type of specialized care. Dr. Black has been a critical member in establishing this incredible and fruitful partnership.
Professional Memberships
American Society of Plastic Surgeons
American College of Surgeons
American Cleft Palate Association
American Society of Maxillofacial Surgeons
Southeastern Society of Plastic and Reconstructive Surgeons
American Academy of Pediatrics
International Society of Surgery
To learn more about Dr. Black and UVA Plastic Surgery, request a consultation online or call (434) 924-1234 for an appointment.