Martin A. Hoard, DDS, MD, FACS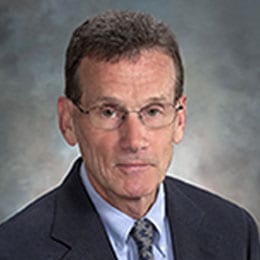 Dr. Martin Hoard is a board-certified oral and maxillofacial surgeon in our Charlottesville location. Born in Seattle, Martin Hoard moved with his family every few years as his father was a career member of the U.S. Army. His father was frequently stationed in Virginia, and Dr. Hoard considers Virginia to be his home.
In 1986, Dr. Hoard joined the University of Virginia as the director of the Oral and Maxillofacial Surgery Division of the Department of Plastic and Maxillofacial Surgery. In 2005, he transitioned to a part-time position at UVA so as to maintain a private practice in oral and maxillofacial surgery at Hollymead Dental Arts.
Education & Training
American University, Washington, D.C., Undergraduate Studies
Medical College of Virginia School of Dentistry, Doctor of Dental Surgery
Medical College of Virginia School of Medicine, Doctor of Medicine
Medical College of Virginia Oral and Maxillofacial Surgery, Residency
Emory School of Medicine, General Surgery Internship
Board Certification
American Board of Oral and Maxillofacial Surgery
Areas of Specialty
Treatment of traumatic, congenital, and neoplastic disorders of the jaw
Areas of Research
Resorbable jaw distraction devices
Congenital and acquired cranio-maxillomandibular musculoskeletal disorders
Professional Affiliations & Appointments
National Board of Dental Anesthesiology, Diplomate
American College of Surgeons, Fellow
Virginia Commonwealth University-Medical College of Virginia, Professor of Oral and Maxillofacial Surgery
UVA School of Medicine, Associate Professor of Plastic and Maxillofacial Surgery & Director of the Division of Oral and Maxillofacial Surgery
Personal Interests
Outside of his role in medicine, Dr. Hoard maintains a horse farm called Epona Farm with his wife Rebecca and daughter Gabriella. He maintains the field, facilities, and equipment. Rebecca and Gabriella run the horse side of the business, which includes boarding and showing horses with a full-time trainer.
"I have always liked doing things with my hands, so being hands-on with the farm fits right in." -Dr. Martin Hoard
To learn more about Dr. Hoard and UVA Plastic Surgery, request a consultation online or call (434) 924-1234 for an appointment.